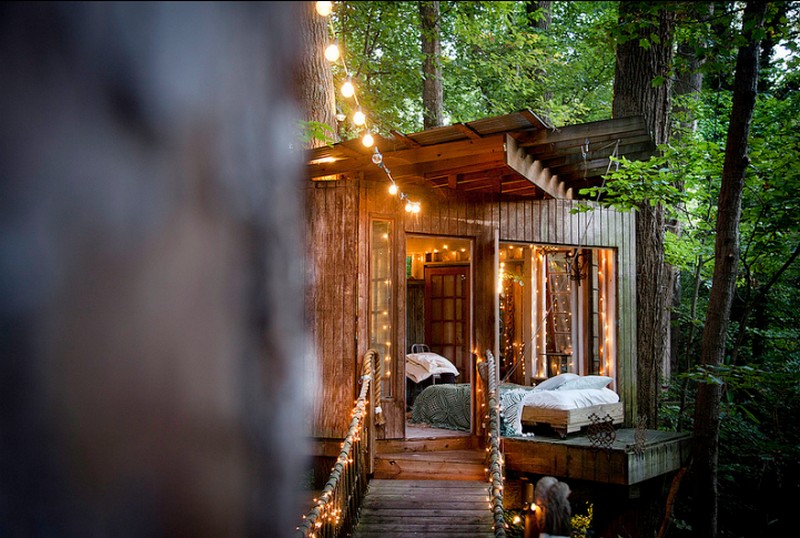 Buried away in the middle of an Atlanta backyard, this treehouse is the kind of childhood dreams. It's a suite of three beautifully furnished rooms set amongst the trees. Just minutes from downtown, this secluded property is an urban retreat like no other.
There are three rooms that have been christened "Mind," "Body" and "Spirit" by the owner. A suspension bridge connects the living room, or "Mind" portion of this Atlanta treehouse, to the "Body" or bedroom portion, that includes a platform bed that slides out for a better view of the tree canopy. The third tier of this Atlanta treehouse — dubbed "Spirit" — is a platform surrounding a short leaf pine tree that the owner says has been there since the Civil War.
It was recently named Airbnb's #1 most desirable listing worldwide, and I'm sure you can see why.
Rates start at $477 a night for 2 guests.